Sha Sha Yi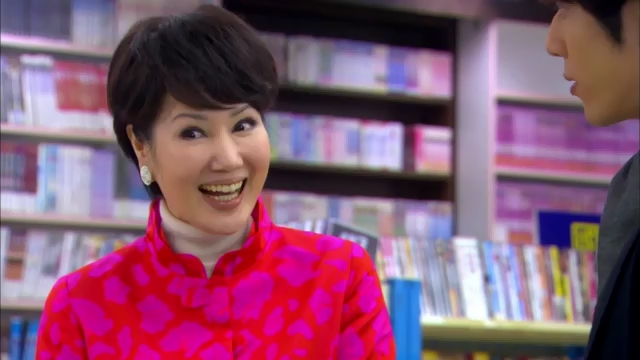 | | |
| --- | --- |
| Counterpart(s) | Saki Kijima |
| Chinese Name | 莎莎姨 |
| Pinyin Name | Sha Sha Yi |
| Japanese broadcast Name | 貴嶋 サキ |
| Romaji broadcast Name | Kijima Saki |
| Age | 40 |
| Gender | Female |
| Blood type | B |
| Zodiac | Gemini |
| Status | Alive |
Family & Relationships
Information
Sha Sha Yi (莎莎姨 Sha Sha Yi) is Saki Kijima's counterpart in the live action TV series. She is Ju Xuan's persanal maid and stays with him at the DVD rental shop.
Appearance
Characteristics and personality
Story
Differences from the Counterpart
Her personality is totally different from her counterpart. She is not clumsy and likes to take care Ju Xuan in the same way a mother does.
Unlike her counterpart, she doesn't have any love interest towards Ju Xuan like Saki has towards Wataru Tachibana.
Trivia
Ad blocker interference detected!
Wikia is a free-to-use site that makes money from advertising. We have a modified experience for viewers using ad blockers

Wikia is not accessible if you've made further modifications. Remove the custom ad blocker rule(s) and the page will load as expected.