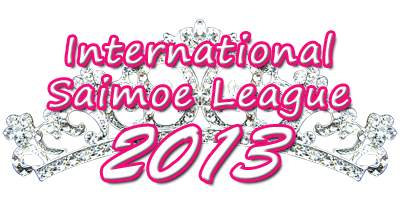 International Saimoe League is a tournament consisting of moe anime characters battling to become an ISML Champion and bearer of the Heavenly Tiara. Fans vote for their favorite characters from various anime series to determine the winner. During ISML 2009, Hayate no Gotoku's very own Hinagiku Katsura became the champion and bearer of the Heavenly Tiara.
ISML official website: http://www.internationalsaimoe.com/
Ad blocker interference detected!
Wikia is a free-to-use site that makes money from advertising. We have a modified experience for viewers using ad blockers

Wikia is not accessible if you've made further modifications. Remove the custom ad blocker rule(s) and the page will load as expected.