Dr. Kurosu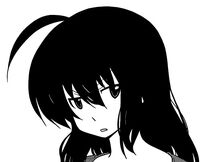 | | |
| --- | --- |
| Japanese Name | 黒須医者 |
| Romaji Name | Isha Kurosu |
| Name | Dr. Kurosu |
| Age | Unknown |
| Gender | Female |
| Birthday | Unknown |
| Height | Unknown |
| Weight | Unknown |
| Blood type | Unknown |
| Hair Color | Black |
| Eyes Color | Unknown |
| Status | Alive |
Personality
| | |
| --- | --- |
| Like | Unknown |
| Dislike | Unknown |
| Specialty | Unknown |
Family & Relationships
Manga & Anime
Dr. Kurosu (黒須医者, Isha Kurosu?) is a mysterious traveling doctor who only saves patients whom she takes a liking to. Her given name has not been revealed as of yet.
Appearance
Dr. Kurosu has long wavy black hair. She is usually seen wearing various T-shirts and black skirts with black tights underneath.
Story
Ad blocker interference detected!
Wikia is a free-to-use site that makes money from advertising. We have a modified experience for viewers using ad blockers

Wikia is not accessible if you've made further modifications. Remove the custom ad blocker rule(s) and the page will load as expected.