Leaf Bud Breeze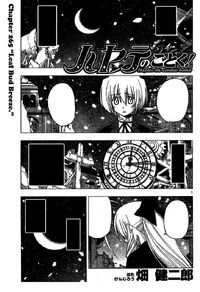 Chapter Info
Chapter Chronology
Hayate no Gotoku! Chapter 265: Leaf Bud Breeze
Characters in Order of Appearance
Summary
Athena and Hayate share a tearful parting, exchanging one last declaration of love in the past tense. Back at the hotel, Nagi concludes the story of King Midas and shares some analysis of the story. Hayate and Athena go their separate ways; the former returns to the hotel, having concluded his affairs away from his mistress. He wonders to himself if he will ever be able to find love again.
Trivia
Ad blocker interference detected!
Wikia is a free-to-use site that makes money from advertising. We have a modified experience for viewers using ad blockers

Wikia is not accessible if you've made further modifications. Remove the custom ad blocker rule(s) and the page will load as expected.