If You Feel Sorry for Me, Then Give Me Money, plus a PS3 and an Xbox 360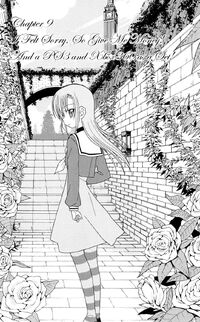 Chapter Info
| | |
| --- | --- |
| Volume | 10 |
| MyFirstBIG Volume | SP2 |
| Chapter | 105 |
| Japanese Title | 同情するなら金をくれ あとPS3とXBOX360もセットでくれ |
| Romanized Title | Dōjō surunara kin o kure ato PS 3 to XBOX 360 mo setto de kure |
| Cover Character(s) | Hinagiku Katsura |
| Total Pages | 16 |
| Year Released | 2007 |
Chapter Chronology
Hayate no Gotoku! Chapter 105: If You Feel Sorry for Me, Then Give Me Money, plus a PS3 and an Xbox 360 (同情するなら金をくれ あとPS3とXBOX360もセットでくれ, Dōjō surunara kin o kure ato PS 3 to XBOX 360 mo setto de kure?)
Characters in Order of Appearance
Armed Robber
Summary
Anime Adaption
Trivia
The restaurant shown in this chapter is called Deathny's. This is a parody of the restaurant chain Denny's.
The armed robber is seen wearing a mask similar to Lilith's who is from the anime series Neon Genesis Evangelion.
Ad blocker interference detected!
Wikia is a free-to-use site that makes money from advertising. We have a modified experience for viewers using ad blockers

Wikia is not accessible if you've made further modifications. Remove the custom ad blocker rule(s) and the page will load as expected.